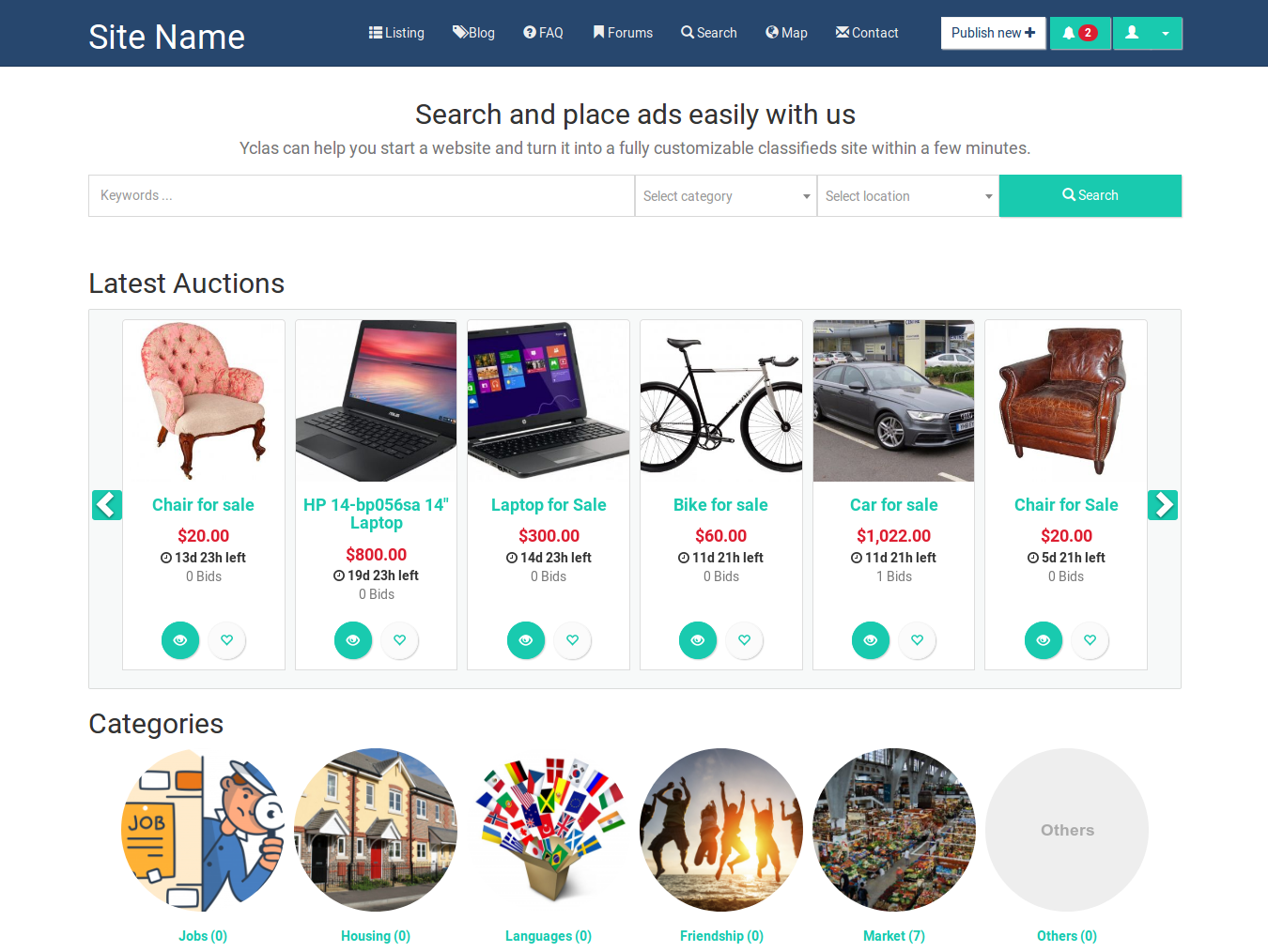 We have some exciting news for you: we just created a new template for you! This one is called Auction. Keep reading to find out what makes it so amazing!
Remember that you can change the template whenever you want without extra cost. So, if a different look is what you're looking for, then click here to see what the Auction Template can do for you and your business.
Auction has a fresh design that will make your classified website look like a professional e-Commerce. But a great design isn't the best part of it. This new theme comes with useful tools you wouldn't want to miss. Check them out!
Run your auction website similar to eBay!
It allows displaying any amount of ads on the home page. Each slide includes 6 ads.
You can choose among three different colors for the template: orange, red, green, blue, and orange-blue.
Layout options for the header, footer, sidebar, toolbar, and breadcrumb.
Homepage slogan and site description.
Infinite scroll, display listing slider on mobile devices, and display slider in linting.
Already loving it? If you want to know about all the features that the Auction includes, check the overview of the theme HERE.