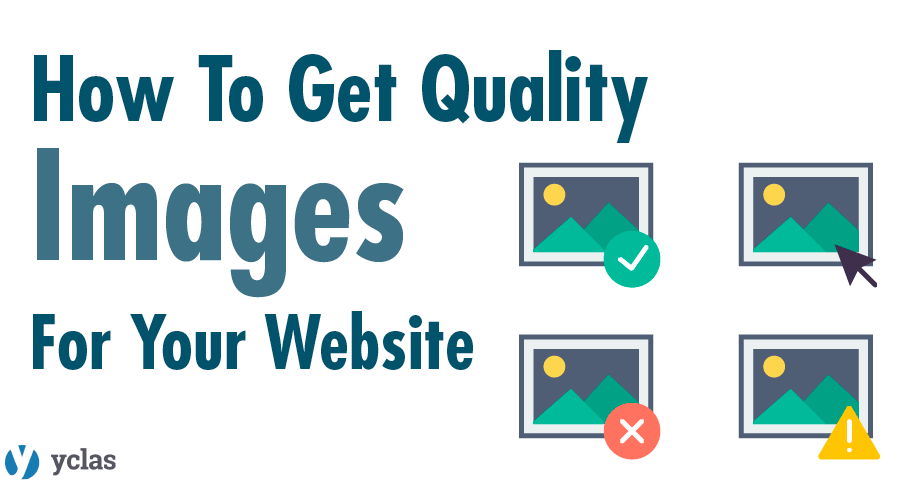 Images are probably the most important resource on your website, and when you start your marketplace or classifieds site, you need to make it look professional, to achieve this you must use good quality images.
When you use the right images, you can make your products more attractive and improve your customers experience, so they can spend more time interacting on your website.
Sometimes you can make your own images by taking pictures or by hiring a photographer, and other times it is better to get images from the internet (you have to be very careful at this part).
We have some tips for you, so you can improve your website.
Taking Your Own Pictures
If you have a website that sells physical products where you have access and handle them; and of course, if you know how to take pictures, edit and work with it, it is not a bad idea to start making your own images for your web.
You are going to need:
A Camera
A tripod
A Table
A white background
White bounce cards
Some tape (if you need it)
And a perfect room where you can work
This will cost you some money, but you will be able to choose how the images will look by making them at your liking. On Youtube you can find a lot of tutorials about product photography if you need it.
Hiring A Professional Photographer
Hiring a photographer is a common and a perfect choice for websites of Restaurants, Bars, Hotels, Real Estate, etc. Of course, a professional photographer charges high prices, but you will get your own high quality images, and both you and your customers will be happy with the results.
You can search for a local photographer or, search on the web for an ecommerce photography services.
You must choose if having your own original images will be worth it for your website.
Images From Internet
On the internet you can find millions of images, just by typing on a search engine like Google Images what you're looking for and, in the blink of an eye, all the images you can imagine, BUT, most of the images there are protected by copyright and, if you use one of them without the correct permission, well, you will be breaking the law. Fortunately you are here reading this, so, we have some alternatives for you.
Free Images
There are websites on the Internet that offers completely free images they are called free image banks, there you can get free images for both personal and commercial use, sometimes with some images you will have to mention the creator of the image, but that's it.
We recommend you to read all the licenses of all the images you will use, just to make sure that there's no hidden copyright or other requirement of thanks. Here we listed some of theses websites.
Paid/Premium Images
We are talking about those websites that offer millions of high quality and premium images, there you can find images from 0,5$, the cost of the images will depend on the use that will be given to them and the images size.
Some of the previous websites also offers paid images. Here, some of these premium sites:
Creative Commons License (CC0)
For last, you can find good quality images with something called Creative Commons licence, this is part of a non-profit organization dedicated to promoting access and culture exchange.
You should consider that there are different Creative Commons licenses, we recommend you to check what type of license the image has.
Some of these websites are:
For last, with YCLAS you can Configure The Image Settings to the uploaded images, you will be able to set some image parameters on your Classifieds/Marketplace site.
¡It is time for you to make your website looks as it has to!
Let us know if this tips help you.
Regards,
YCLAS team.