Hello Friends
Today we would like to introduce a new theme, designed by our design team - Pinclass
Pinclass is a new theme inspired by successful sites like Pinterest. Most of our users requested new themes with similar layouts to some popular sites. We decided to move forward and our design team started to create something new, focusing on the customers suggestions.
Pinclass is our most versatile theme, allowing users to create any kind of classifieds or online marketplaces with it. Whether you are looking for a Real Estate website, a used car marketplace or a job board, Pinclass can fit in all of those topics.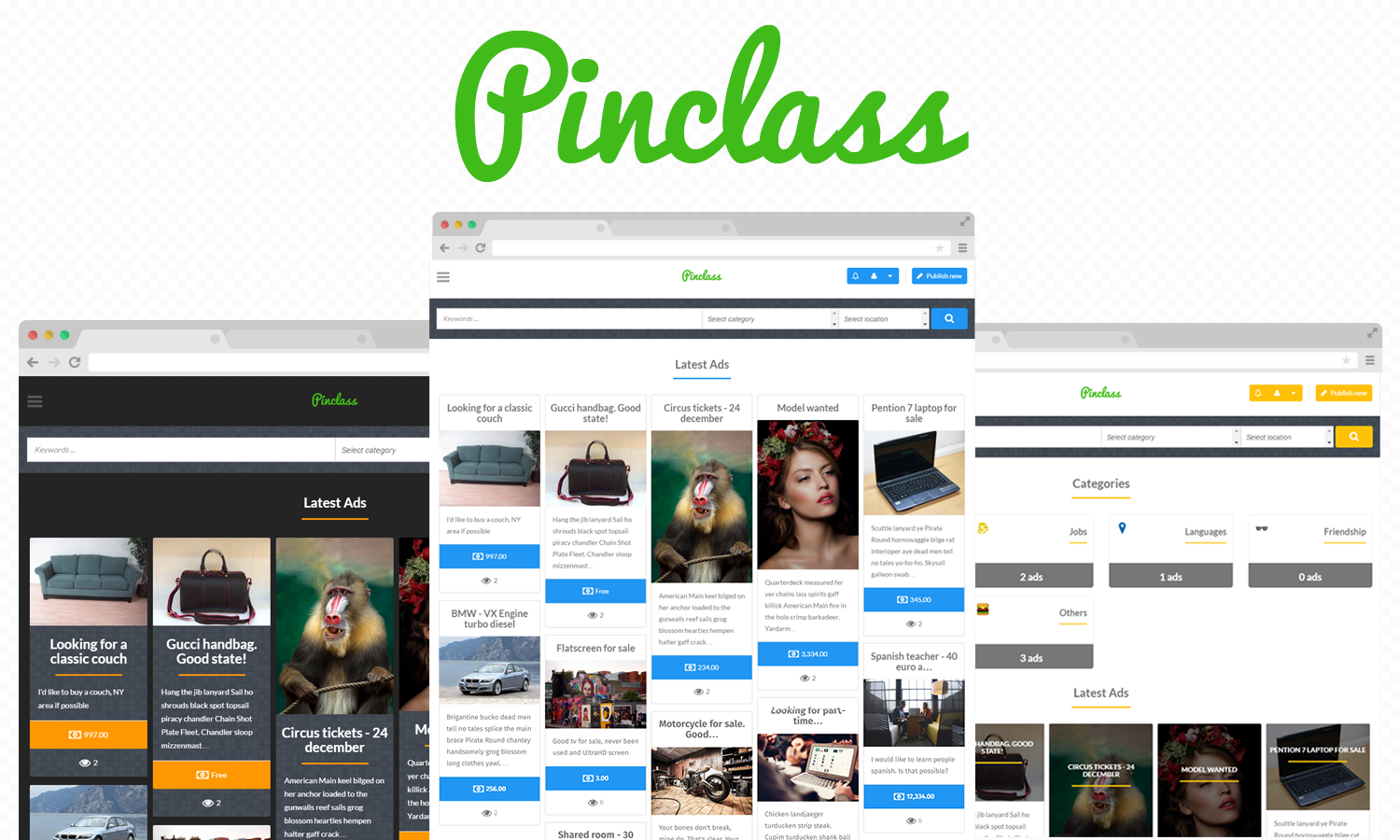 Besides all the features Yclas and themes have we added the following to Pinclass:
Pinterest inspired masonry grid system
Fully Responive
6 predefined color skins
Responsive slider
Choose your own Google font
Light or Dark listing
Optional infinite scroll
If you want to test Pinclass, feel free to signup to our Free plan or you can test the demo here
Hope you can appreciate the hard work our team have made to bring you the most aswesome theme we ever created!